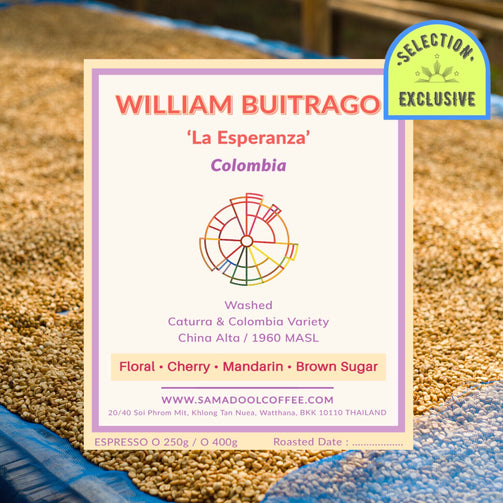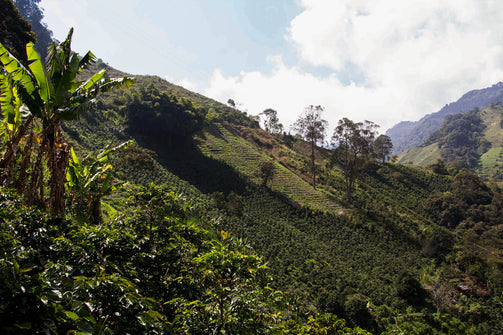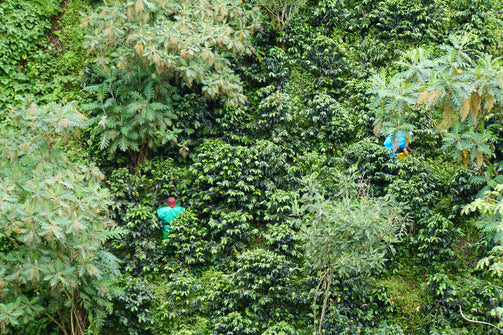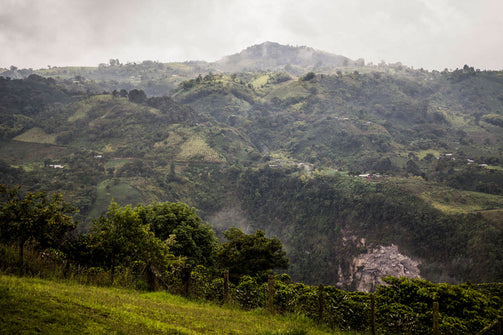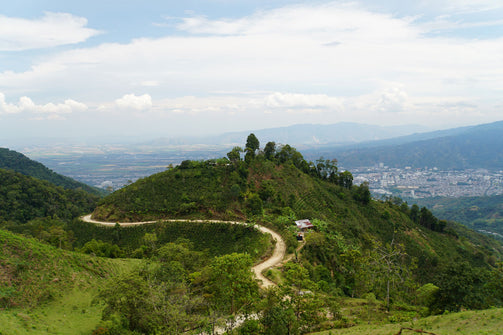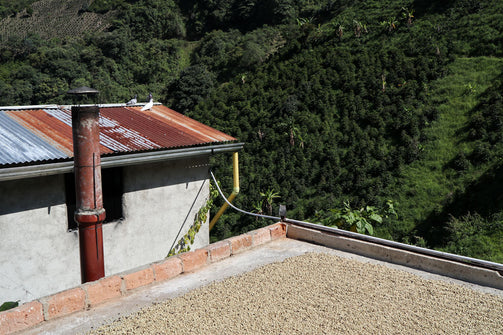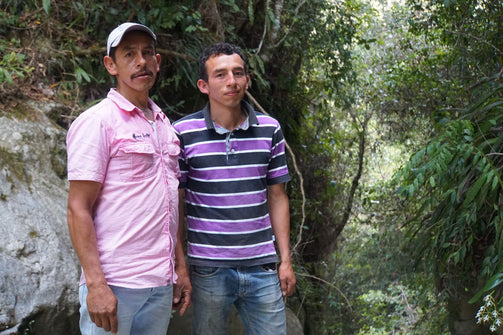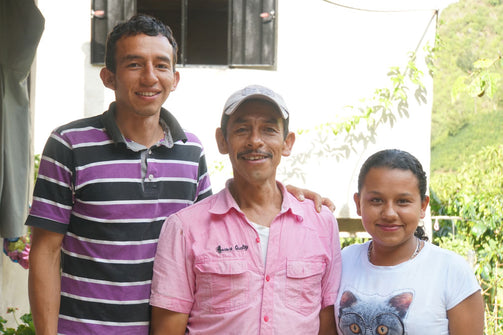 William Buitrago - La Esperanza ( Espresso Roasted )
William Buitrago - La Esperanza ( Espresso Roasted )
Regular price

850.00 ฿ THB

Regular price

Sale price

850.00 ฿ THB
COUNTRY: Colombia
STATE: Tolima
MUNICIPALITY: Ibagué
TOWN: China AltaELEVATION: 1,960m above sea level
VARIETY: Caturra, Colombia
PROCESSING: Washed
FARM SIZE: 11 hectares
FARM OWNER: William Buitrago
This micro-lot was produced by William Buitrago and Aminta Mahocha Franco on their 11-hectare farm, La Esperanza (meaning "the hope" in Spanish), located near the small community of China Alta, in the municipality of Ibagué, in Colombia's Tolima state.

The cherry was then processed using the washed method at La Esperanza's 'micro-benficio' (wet mill). The coffee was pulped using a small electric pulper and then placed into a fermentation tank. Because of the cooler climate in China Alta, producers like William tend to ferment the coffees for longer than usual and will often blend several days' worth of pickings over a 2-3 day period. Everyday freshly picked cherry is pulped and added to the mix, which lowers the pH level and – along with the cooler temperatures – allows for an extended fermentation process. This fermentation process contributes to a vibrant, winey acidity in the coffee's cup profile.
Following fermentation, the coffee was washed using clean water from the Rio La China and then carefully sun-dried over 10–18 days. William uses the "Casa Elba" system for drying, where parchment is laid out to dry on rooftop patios (usually on top of the farmhouse). A retractable roof on a pulley system can be pulled over the coffee to protect it during rainy weather or to slow down the drying process when it is very hot and sunny. Rakes are used to turn the coffee regularly during the drying stage, to ensure even drying.
Suitable for Espresso Machine, Mokka Pot, Stove Top, French press, and Filter brewing methods
Recommended Espresso Machine,Mokka Pot,French press
**NOTE FOR DELIVERY** An order placing BEFORE 2 PM will arrange on next day delivery. An order AFTER 2 PM will deliver on the next following days.
Couldn't load pickup availability