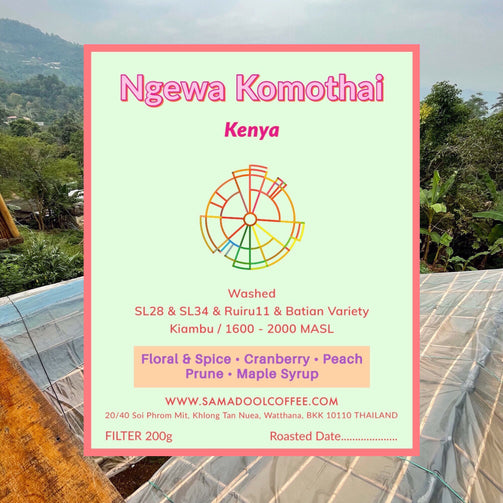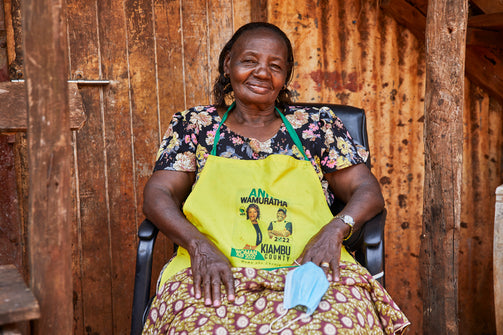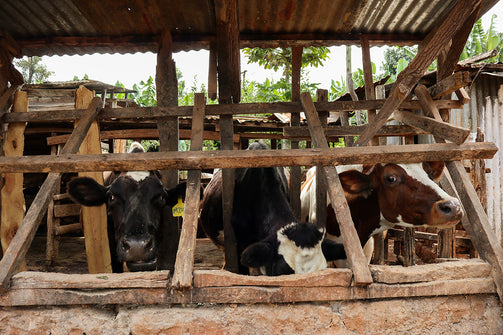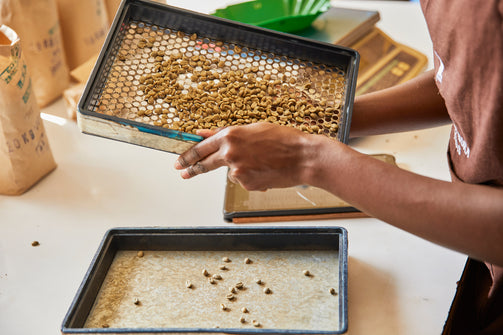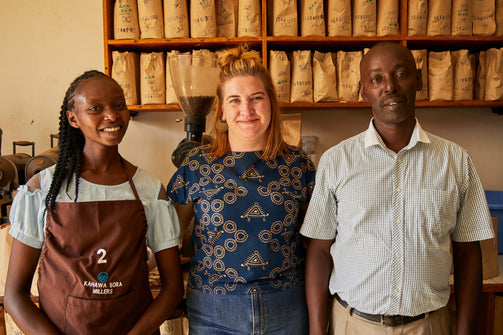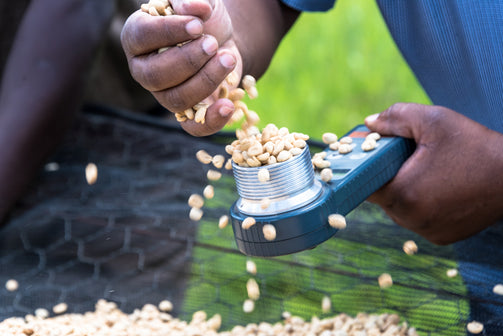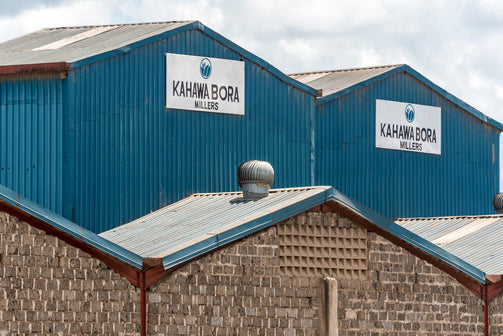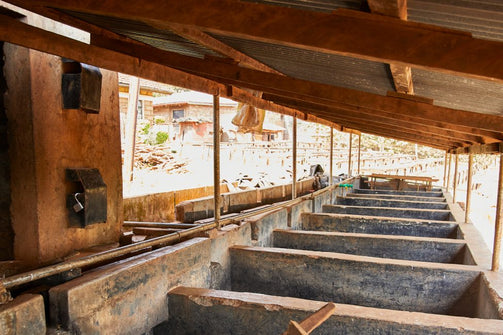 Ngewa Komothai ( Filter Roasted )
Ngewa Komothai ( Filter Roasted )
Regular price

680.00 ฿ THB

Regular price

Sale price

680.00 ฿ THB
COUNTRY: Kenya
REGION: Central Kenya
COUNTY: Kiambu County
FARMER GROUP: Ngewa-Komothai Farmers
FARMERS: 30 smallholder producers
AVERAGE FARM ELEVATION: 1,600-2,000 meters above sea level
AVERAGE FARM SIZE: Two hectares
COFFEE VARIETIES: SL28, SL34, Ruiru 11, Batian
COFFEE GRADE: AA
PROCESSING: Washed
This lot is made up of coffees that were grown and processed by around 30 independent producers who own coffee estates and work together under the name "Ngewa-Komothai Farmers," and are led by chairman James Ndichu Waweru. The farmers pick, pulp, ferment and dry their coffee crop independently, before their individual lots are blended as dried parchment at Kahawa Bora Mill, in Thika. Though not certified, many of the growers in the region follow organic practices, using only cow manure instead of agrochemicals to feed their coffee trees.
During harvest, each small estate manages its own picking and processing, at a smaller scale that at larger factories. Picking was done meticulously by hand, to ensure any unripe or damaged cherries were removed before processing. After sorting, the coffee was pulped using a pulping machine, which removes the skin and fruit from the inner parchment layer that protects the green coffee bean.
The coffee was then dry fermented for an average of 24 hours, to break down the sugars and remove the mucilage (sticky fruit covering) from the outside of the beans. Whilst the coffee was fermenting it was checked and when ready it was rinsed and removed from the tanks.
Using clean water from the nearby Komothai River, the parchment-covered coffee was then washed and graded in water channels, before being transferred to raised drying tables (also known as African Beds). During the drying stage, which takes up to two weeks, the coffee was turned constantly to ensure it is dried evenly, until it reaches 11–12% humidity. Producers received guidance when building their own raised tables, along with the support of Kenyacof's field officers at every step of the processing.
RECOMMENDED Suitable for Filter brewing methods and French press.

 **NOTE FOR DELIVERY** An order placing BEFORE 2 PM will arrange on next day delivery. An order AFTER 2 PM will deliver on the next following days.
Couldn't load pickup availability