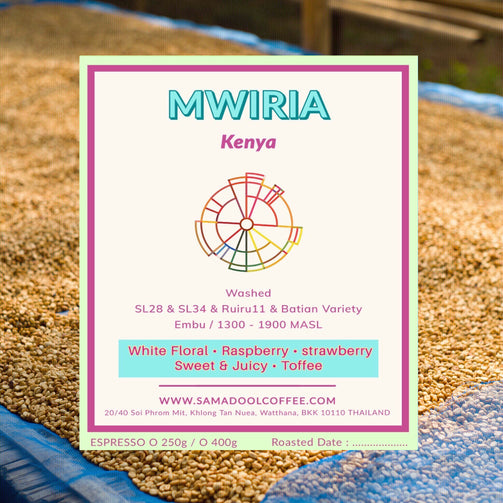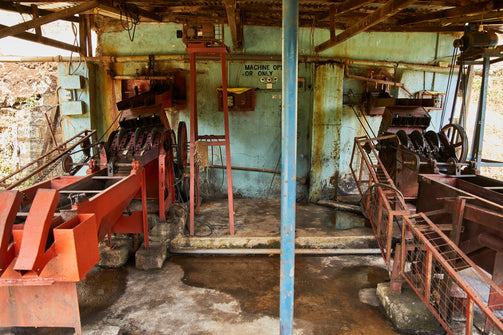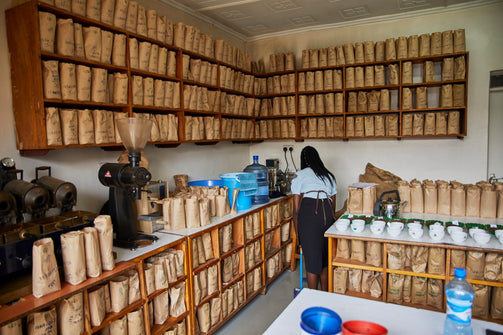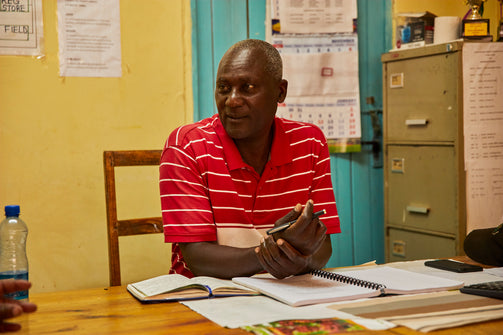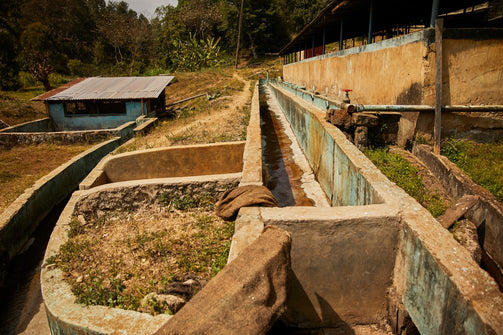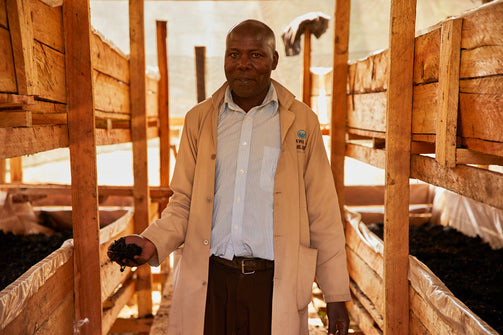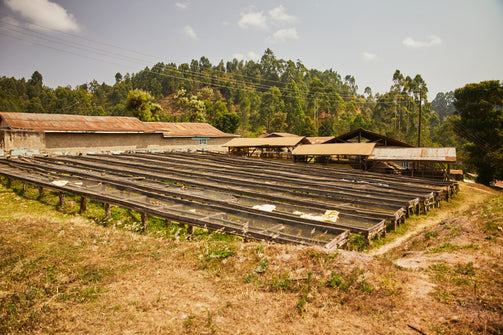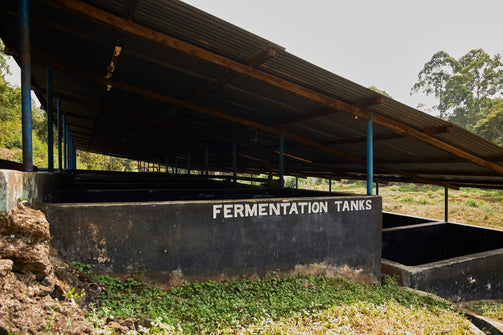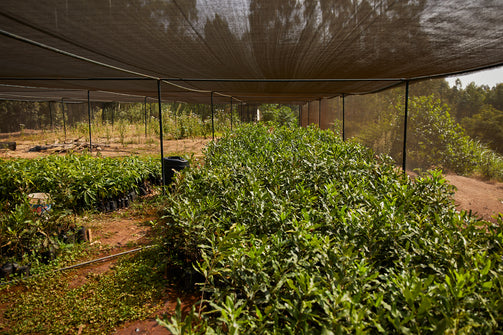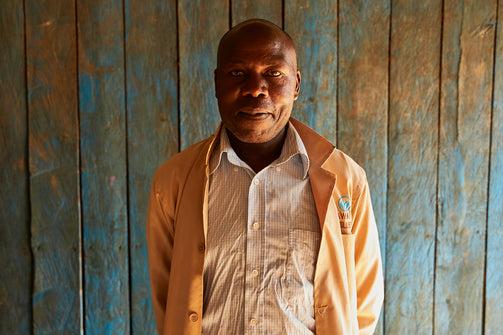 Mwiria ( Espresso Roasted )
Mwiria ( Espresso Roasted )
Regular price

750.00 ฿ THB

Regular price

Sale price

750.00 ฿ THB
COUNTRY: Kenya
REGION: Central Kenya
COUNTY: Embu County
FACTORY: Mwiria
FARMERS' COOPERATIVE SOCIETY: Central Ngandori FCS
FACTORY MANAGER: Dionisio Nyaga
FARMERS: 1,271 smallholder producers
AVERAGE FARM ELEVATION: 1,300-1,900 meters above sea level
AVERAGE FARM SIZE: 0.5 Hectares
VARIETY: SL28, SL34, Ruiru 11, Batian
COFFEE GRADE: AA
PROCESSING: Washed
Mwiria is a washing station – or factory, as they are called in Kenya – located north of the town of Mutunduri in Embu County, in Kenya's former Eastern Province.
All the coffee cherry is hand-picked and delivered on the same day to the washing station. The coffee is then placed in a receiving tank and pulped using a pulping machine to remove the skin and fruit. After being pulped, the coffee is sorted by weight using water, with the highest quality and densest beans being separated out from the lighter, lower-quality beans.
The coffee is then dry fermented for 20-23 hours, to break down the sugars and remove the mucilage (sticky fruit covering) from the outside of the beans. Whilst the coffee is fermenting it is checked intermittently and when it is ready it is rinsed and removed from the tanks and placed in a washing channel.
The parchment-covered coffee is then washed with fresh water from the nearby Rupingazi River and sent through water channels for grading by weight. The beans are then sent to soaking tanks where they sit underwater for up to 24 hours, with the water change every six hours. This process increases the proteins and amino acids, which in turn heightens the complexity of the acidity.
After soaking, the coffee is pumped onto deep drying beds where they drain for 1-2 hours, before being transferred to raised drying tables (also known as African beds). As they dry the parchment is turned constantly to ensure even drying, and so that any defective beans can be identified removed. Time on the drying tables depends on the weather, ambient temperature and processing volume: taking anywhere from one to two weeks to get to the target moisture of 11–12%.
Suitable for Espresso Machine, Mokka Pot, Stove Top, French press, and Filter brewing methods

Recommended Espresso Machine,Mokka Pot,French press
**NOTE FOR DELIVERY** An order placing BEFORE 2 PM will arrange on next day delivery. An order AFTER 2 PM will deliver on the next following days.
Couldn't load pickup availability