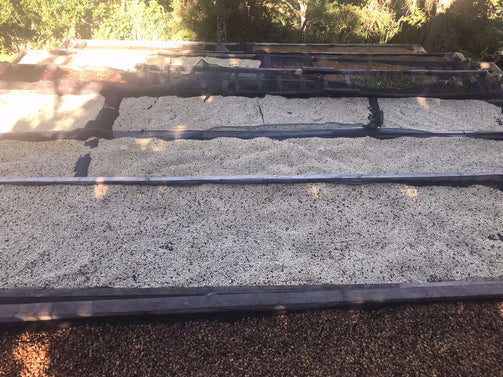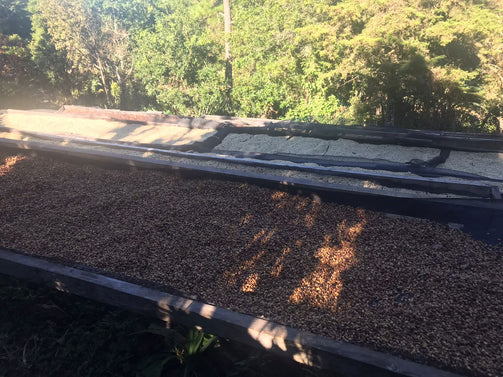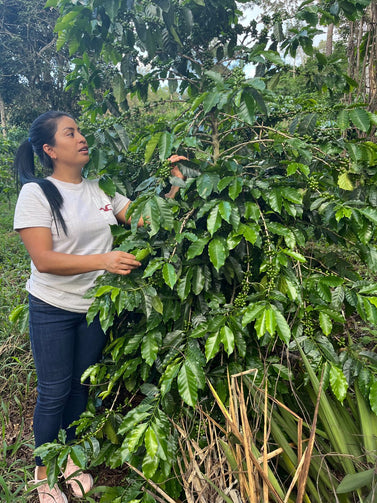 Mirian Diaz ( Espresso Roasted )
Mirian Diaz ( Espresso Roasted )
Regular price

800.00 ฿ THB

Regular price

Sale price

800.00 ฿ THB
Farm: El Diquidambo
Country: El Salvador
Variety: Pacamara
Processing: Washed
Department: Chalatenango
Municipality: La Palma
Elevation: 1309 MASL
Producer: Mirian Esperanza Diaz Vasquez
Coffee has been part of Miriam's life since childhood; she vividly remembers her father working with coffee and how she supported him wherever she could, especially with coffee harvesting and drying. She has been directly involved in coffee farming for 10 years, with a focus on quality for the past 4 years.
Miriam shares, "My farm is special because I inherited it from my father, and thanks to him, I can produce specialty coffees. Despite the difficulties every year, I have always managed to produce and sell my coffee as a specialty. Every year there are challenges, but we must overcome them, like coffee leaf rust happens every years." Today, she works together with her family. "I take care of the management and drying during harvest. My father and brothers are the ones who support me during the production cycle from planting to harvesting."
To produce excellent quality, Miriam says, "We try to pick the cherries as best we can at the time of harvest. Then, before pulping, the coffee is floated, with the primary objective of removing lower-density cherries. After pulping, fermentation occurs in concrete piles, taking from 15 and 20 hours to complete this process; then, the coffee is carefully washed. In this step, they also remove lower density seeds remaining. Drying takes 100% place in raised beds. "We always ensure that it is not accelerated drying to avoid damage; this process takes 15 days, depending on weather conditions." On the farm, Miriam currently has planted on the 90% Pacas variety, and 10% Pacamara variety.
Suitable for Espresso Machine, Mokka Pot, Stove Top, French press, and Filter brewing methods

Recommended Espresso Machine,Mokka Pot,French press
**NOTE FOR DELIVERY** An order placing BEFORE 2 PM will arrange on next day delivery. An order AFTER 2 PM will deliver on the next following days.
Couldn't load pickup availability