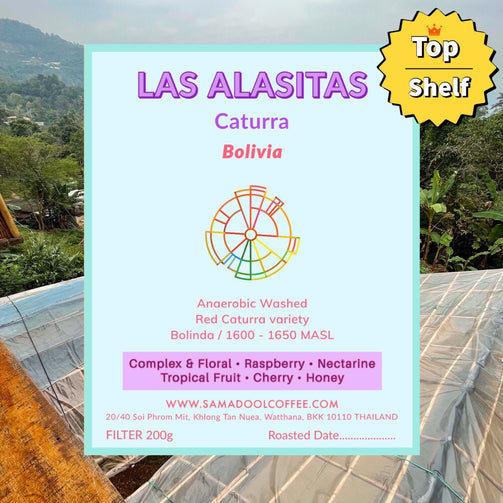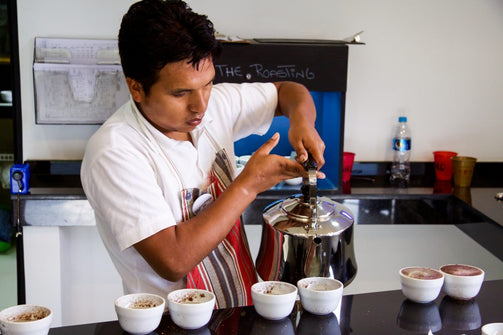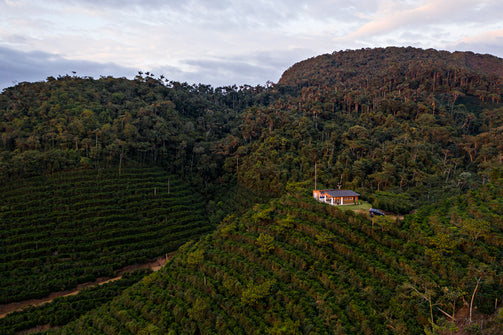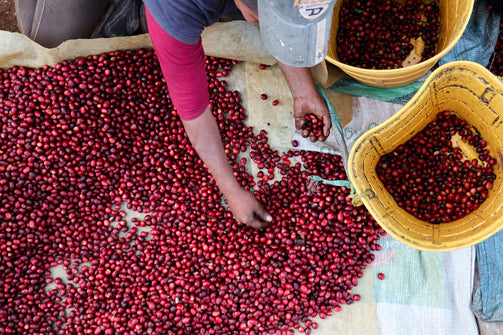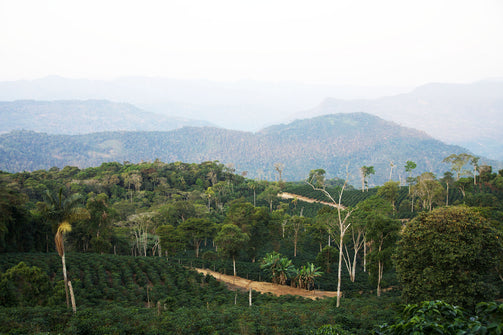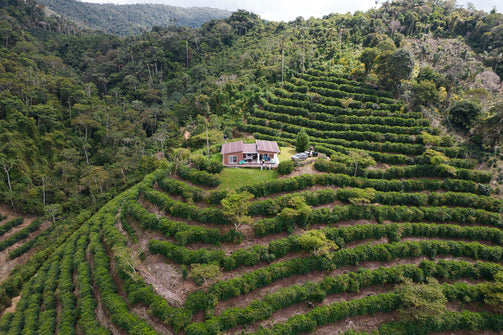 Las Alasitas ( Filter Roasted )
Las Alasitas ( Filter Roasted )
Regular price

720.00 ฿ THB

Regular price

Sale price

720.00 ฿ THB
COUNTRY: Bolivia
DEPARTMENT: La Paz
PROVINCE: Caranavi
COLONY: Bolinda
ELEVATION: 1,600-1,650m above sea level
VARIETY: Red Caturra
PROCESSING: Washed Anaerobic
OWNERS: Los Rodriguez Family
This special micro-lot comes from Las Alasitas, a small farm owned by Pedro Rodríguez. Over the last decade, Rodríguez has worked tirelessly to build the production of, and market for, Bolivian specialty coffee, helping hundreds of local farmers recognise and realise the potential of their land and crops.
Pedro and his family have invested a lot of time and effort into trying to make each of their plantations a 'model' farm that other producers in the area can learn from. Along with a focus on proper farming practices, the family have trialled several varieties at Las Alasitas, including Gesha, San Bernardo, Caturra and Java. This particular lot is 100% Red Caturra.
After inspected and weighed, the cherries for this lot were carefully sorted by weight using water, and floaters were removed. Following this, the coffee was placed on a conveyor belt and was disinfected, in a similar process used for wine grapes. Once depulped, the wet parchment was fermented in the family's brand new, custom-built stainless steel tanks for 48 hours. The team made sure the lid remained shut for the full period of fermentation, to ensure no oxygen touched the coffee and that the punch-like, boozy aroma remained trapped inside.

RECOMMENDED Suitable for Filter brewing methods and French press.
**NOTE FOR DELIVERY** An order placing BEFORE 2 PM will arrange on next day delivery. An order AFTER 2 PM will deliver on the next following days.
Couldn't load pickup availability