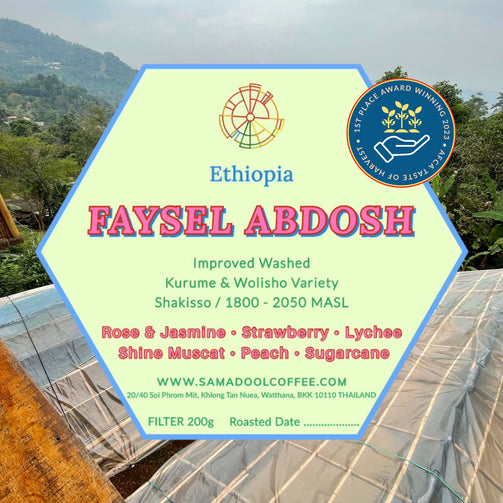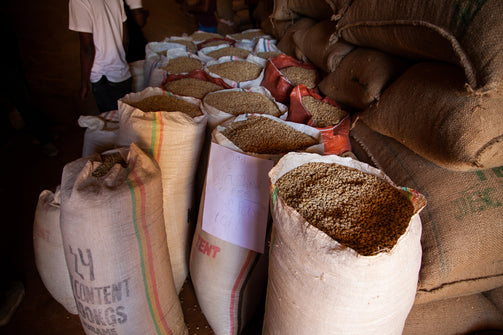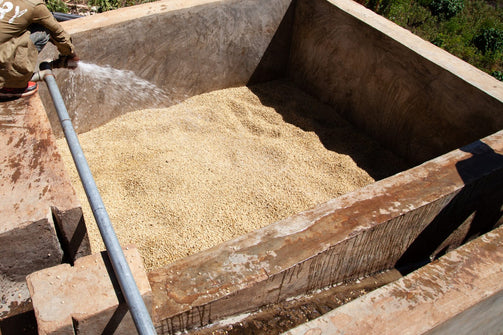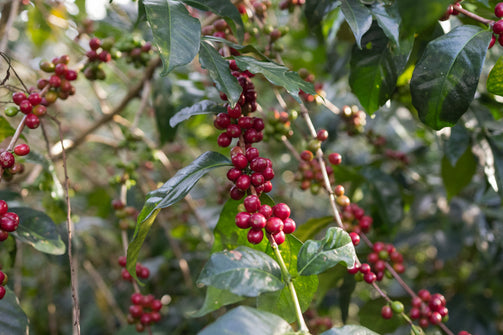 Faysel Abdosh Yonis - 1st Place Winning Award ( Filter Roasted )
Faysel Abdosh Yonis - 1st Place Winning Award ( Filter Roasted )
Regular price

990.00 ฿ THB

Regular price

Sale price

990.00 ฿ THB
COUNTRY: Ethiopia
HISTORICAL COFFEE REGION: Sidama
POLITICAL REGION: Oromia
POLITICAL ZONE: Guji
WOREDA: Shakisso
KEBELE: Dambi Uddo
FARM: Guji Wolebo
FARM SIZE: 40 Hectares
CONTRIBUTING FARMER: Mr. Faysel A Yonis
WASHING STATION: Jigesa
ELEVATION: 1,800-2,050m above sea level
VARIETY: Kurume & Wolisho
PROCESSING: Improved Washed
WASHING STATIION OWNER: Mr. Faysel A Yonis
AWARDS: 1st place 2023 AFCA Taste of Harvest
This award-winning, single producer lot was grown on Faysel Abdosh Yonis' privately-owned estate Guji Wolebo, and processed at Jigesa washing station. Mr. Faysel is the founder and owner of Testi Specialty Coffee, a coffee-exporting company that owns and operates twenty quality-focused washing stations across Ethiopia's most renowned coffee regions, including Jigesa.

With a score of 90.75, this outstanding lot placed first in the Washed category of the African Fine Coffees Association (AFCA)'s 2023 Taste of Harvest Competition, an annual competition that seeks out for the continent's most exquisite coffees. The event receives samples from quality-focused coffee producers, cooperatives, millers, and exporters around Africa, which are evaluated by a panel of experienced local and international judges using methods and protocols established by the Coffee Quality Institute (CQI) and Specialty Coffee Association (SCA). For the 2023 event, AFCA evaluated a total of 101 samples from 85 participants.
This coffee is mostly made up of local landrace varieties Kurume and Wolisho. It has been processed using the washed method. Coffee cherries for this lot were carefully handpicked at Guji Wolebo, and taken to Jigesa washing station for processing. Upon arrival, they were left to pre-ferment aerobically for up to 72 hours. Some 95% of the cherries selected were perfectly ripe, with the remaining 5% being slightly over-ripe.  These are then water sorted to remove all "floaters," which are lower in density and considered to be of inferior quality.
After sorting, the coffee cherries are pulped, to remove the fruit and skin, and graded by weight. The parchment-covered coffee is then left to ferment in tank for another 72 hours, intensifying the inherent flavours of the beans and further elevating the cup quality. To ensure no undesirable flavour are introduced during this process, mill workers keep a close eye on the clarity of the water being used and replace it with fresh, cold water every 24 hours. The use of cold water is key during this step, as it slows down the ongoing fermentation, resulting in more complexity in the final cup.
Once the fermentation process is complete, the parchment is then re-washed and laid out to dry on raised African drying beds and under a parabolic shade net for 21 days depending on weather conditions. Whilst drying, the coffee is carefully hand-sorted, and any defects are removed. It is also turned regularly to ensure that it dries evenly and consistently. Once the coffee is dry and has reached its desired humidity, it is rested in parchment until it is ready for milling and export.
RECOMMENDED Suitable for Filter brewing methods and French press.
 **NOTE FOR DELIVERY** An order placing BEFORE 2 PM will arrange on next day delivery. An order AFTER 2 PM will deliver on the next following days.
Couldn't load pickup availability