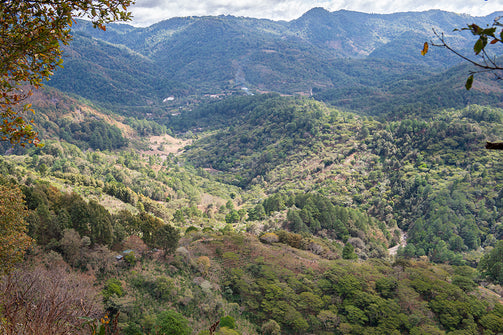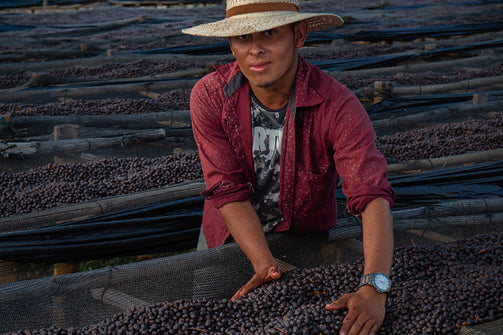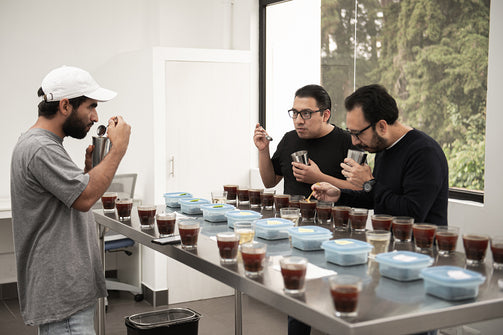 El Calagual ( Filter Roasted )
El Calagual ( Filter Roasted )
Regular price

680.00 ฿ THB

Regular price

Sale price

680.00 ฿ THB
COUNTRY: Guatemala
DEPARTMENT: Santa Rosa
MUNICIPALITY: Nueva Santa Rosa
VILLAGE: Concepción Zacuapa
FARM SIZE: 4.5 Hectares (2.5 under coffee)
ELEVATION: 1,550 – 1,800 meters above sea level
VARIETY: Pache
PROCESSING: Natural
OWNER: Darwin Estuardo Fabian Estrada
As owner Darwin explains, the processing of his coffee requires a few stages, to ensure the highest cup quality possible. The first stage is the picking, when the team at Calagual only pick coffee at 25-26° Brix. The Pache variety easily achieves this metric, as it has a naturally high concentration of sugars.

Once the coffee is picked, the second stage of the processing is 36 hours of aerobic fermentation in cherry form. This is done using permeable nylon sacks, which keeps coffee stable by matching its internal temperature with that of the surrounding environment. At this stage, the team is very careful to place the sacks filled with cherries in a cool, dry place to protect them from the elements, as high temperatures can accelerate fermentation and introduce undesirable flavours.

The third stage is the laying of the cherries on Calagual's African drying beds. When laying cherries out, the team carefully sort through them to remove any unripe or damaged fruit – only then does the drying finally begin. Darwin has chosen African beds over cement patios to dry his coffee, as patios retain too much heat during the day and can affect the final cup. Raised drying beds have the benefit of allowing air to flow freely over and under the cherries, keeping them cool as they dry.

Cherries are left to dry for approximately 8 days before Darwin and his team begins to turn them by hand. They prefer to keep clusters of cherries together at this stage, to homogenise the drying process. Cherries take around 24 days to reach the desired moisture level, as Darwin believes the flavours in the cup benefit from a longer and slower drying time.

RECOMMENDED Suitable for Filter brewing methods and French press.

**NOTE FOR DELIVERY** An order placing BEFORE 2 PM will arrange on next day delivery. An order AFTER 2 PM will deliver on the next following days.
Couldn't load pickup availability